Daniel PALMIERI (CICR, Genève, Suisse)
« Aujourd'hui, je ne suis plus de ce monde » : Le Comité International de la Croix Rouge (CICR) et les violences sexuelles en temps de guerre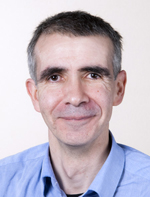 Historien de formation (Université de Genève ; Graduate Institute) et journaliste de profession, Daniel Palmieri est entré au Comité international de la Croix-Rouge (CICR) en 1995, en tant qu'attaché de presse en charge de différents contextes opérationnels. Depuis 2002, Daniel Palmieri est, depuis 2002, responsable de la recherche historique auprès du CICR et l'auteur de nombreuses publications portant sur l'histoire du CICR et de l'action humanitaire, ainsi que sur celle des conflits armés. Dernières publications : « Humanitarianism on the screen: The ICRC films, 1921-1965 », Johannes Paulmann (ed.), Humanitarianism and Media. 1900 to the present, Berghahn Books, Oxford, New York, 2018; « Se souvenir pour oublier : La politique mémorielle du CICR », Vincent Négri, Isabelle Schulte-Thenckhoff (éds.), Normer l'oubli, IRJS Editions, Paris, 2018.
Résumé de la conférence : War seems indissociable from man. Sexual abuses perpetrated by belligerents are indissociable from war. In modern history, rape became to be considered clearly as a violation of the rules of warfare during the mid-nineteenth century. In the Forth Geneva Convention of 1949 relative to the protection of civilian persons in time of war, women are specifically drawn to belligerents' attention as vulnerable persons to protect and rape is expressly mentioned as example constituting an attack against them. The International Committee of the Red Cross (ICRC) played a notorious role in the drafting of the 1949 Geneva Conventions. Founded in Geneva in February 1863, this institution focused since the beginning exclusively its efforts to relieve the brutality of war. However, it's rather surprising that the ICRC took concrete actions to face the problem of sexual violence in wartime only at the end of the 1990's. So how to explain such a discrepancy between a humanitarian organization always concerned about the victims of war and prompt to help them, and an ICRC reacting so late when women are affected by sexual violence? This paper seeks to answer this problem. We will first point out the attitude of the ICRC towards the examples of mass rapes perpetrated during war. Then, we will try to explain the ICRC delayed action into conclusive assumptions.
Stéphanie BÉLANGER (CMRC, Kingston, Canada)
Dire ou protéger? Mémoires discursives dans les Forces armées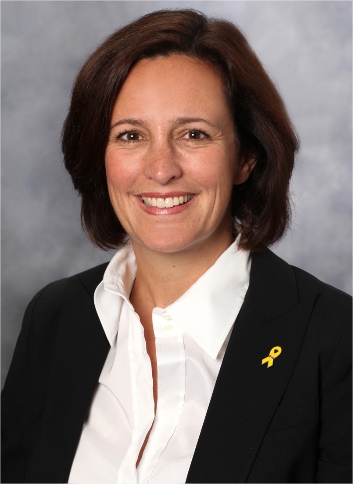 Stéphanie Bélanger, PhD, est la directrice scientifique associée de l'Institut canadien de recherche sur la santé des militaires et des vétérans, un consortium unique de 45 universités canadiennes qui sont dédiées à la recherche sur la santé des militaires, des vétérans et de leurs proches. Elle est la co-éditrice en chef du Journal of Military, Veteran and Family Health (University Toronto Press financé en 2015). Elle est aussi la chaire de programme la chaire de programme pour la section nord-américaine de la Société internationale de l'éthique militaire co-éditrice de la série ''The New Directions in Foreign Policy, Military, and Security Studies'' (MQUP 2017, sous presse); elle est aussi co-éditrice du collectif "Beyond the line: Military and Veteran Health Research" (MQUP 2013); "A New Coalition for a Challenging Battlefield" (CDA Press 2012); "Shaping the Future" (CDA Press 2011) ainsi que de "Transforming traditions: the Leadership of Women in the Canadian Navy" (CDA Press 2010). Elle est aussi l'auteure de la monographie "Guerre, sacrifices et persécutions" (Paris: L'Harmattan, 2010). Elle co-préside le colloque de l'ICRSMV, et en codirige le colloque biannuel sur les Mémoires de guerre (avec l'Université de Rennes 2 et Paris VII) ainsi que les colloques annuels sur l'éthique militaire, et elle travaille avec autres plusieurs autres instituts afin de co-organiser des ateliers de recherche. Elle est membre du conseil d'administration pour le chapitre nord-américain du International Society for Military Ethics (ISME), le Center for International and Defence Policy (CIDP) et le Last Post Fund.
Elle a été nommée membre de la cohorte 2016 du Collège de nouveaux chercheurs et créateurs en arts et en science de la Société royale du Canada (SRC). Elle est professeure titulaire au Département de langue française, littérature et culture du Collège militaire royal du Canada où ses recherches portent sur le témoignage guerrier et l'identité du soldat, ainsi que sur les théories de la guerre juste. Elle a complété son doctorat à l'Université de Toronto en 2003 et sa maîtrise en administration publique au Collège militaire royal du Canada en 2013.
Elle sert comme officier de logistique dans la réserve navale depuis 2004.
Jonathan BIGNELL (Reading, Royaume-Uni)
L'éphémère à la télévision : se souvenir et oublier la guerre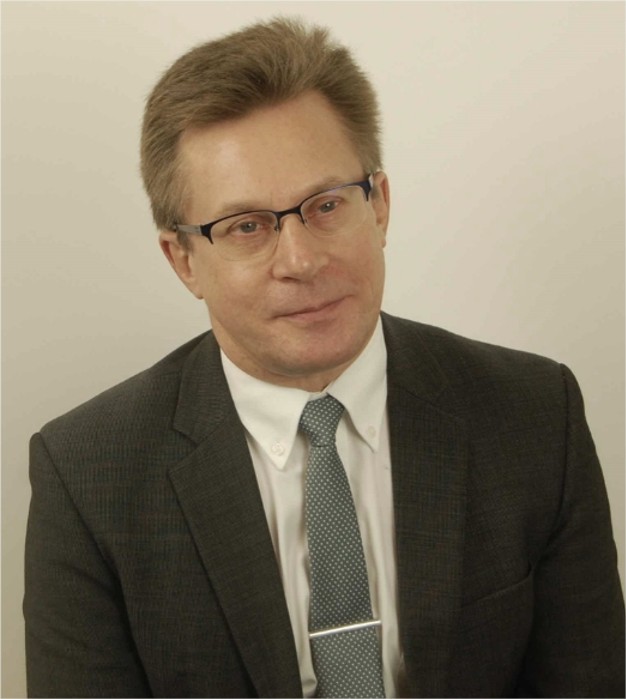 Jonathan Bignell is Professor of Television and Film in the Department of Film, Theatre & Television at the University of Reading, UK. He works primarily on television history and the methodologies of television, film and media analysis, using archival sources alongside the detailed study of the audio-visual form and style of audio-visual texts. His writing about war includes studies of warlike toys (such as G.I. Joe and Action Man) and related British and American children's television and films, and includes chapters in War, Culture and the Media (eds Stewart and Curruthers), A Necessary Fantasy (eds Watkins and Jones) and Indeterminate Bodies (eds Segal, Taylor and Cook). His writing includes three editions of An Introduction to Television Studies, A European Television History (edited with Andreas Fickers), two editions of British Television Drama: Past, Present and Future (edited with Stephen Lacey), Popular Television Drama (edited with Stephen Lacey), and his monographs Beckett on Screen and Postmodern Media Culture. His articles about television include contributions to the journals Adaptation, Critical Studies in Television, the Historical Journal of Film, Radio and Television, Media History and Screen.
He is Assistant Editor of the journal Adaptation and a Corresponding Editor for the Critical Studies in Television journal. He serves on the editorial advisory boards of the New Review of Film and Television Studies, Revue LISA, the International Journal of Scottish Theatre and Screen, Studies in Documentary Film, the Journal of Popular Television, Symbolism: An International Annual of Critical Aesthetics and the Journal of Science Fiction Film and Television. He is a Series Editor of Manchester University Press's 'Television Series', which publishes books about the work of individual screenwriters and producers. Jonathan is the Director of the Television Drama Studies Research Group at the University of Reading, and since the 1990s he has led collaborative research teams working on seven long-term projects valued at around £4 million: 'Harold Pinter: Histories and Legacies' included studies of the British playwright's radio dramas, television plays and film screenplays, 'Spaces of Television' studied the interactions between production technologies and aesthetic forms in British television fiction, 'Acting with Facts' researched performance modes in drama-documentary hybrids, 'British TV Drama and Acquired US Programmes' analysed relationships between British-made and imported programmes, 'Beckett and the Phenomenology of Doodles' studied ephemeral artwork in the collection of Samuel Beckett's manuscripts at the University of Reading, 'Cultures of British Television Drama' investigated histories of popular television fiction, and 'The BBC Wednesday Plays and Post-War British Drama' studied relationships between dramatic forms in television and theatre.
Jonathan serves on the Advisory Committee of the British Association for Modernist Studies, he is Chair of the Southern Broadcasting History Group, a founding member and Trustee of the Graduate Centre for International Research in Childhood: Literature, Media and Culture (CIRCL), and a Trustee of the Beckett International Foundation at the University of Reading.
Résumé de la conférence : Television has a special relationship with remembering and forgetting war because of the cultural role of the TV medium in Western societies. Television has a heritage of being a 'live' and therefore ephemeral medium that forgets the past in its obsession with the present. On the other hand, television obsessively returns to the past through commemoration of anniversaries, repeats of past programmes and the extensive use of archive footage. This presentation will discuss these issues of medial identity with examples of how British television has sought to remember the two World Wars of the twentieth century. It will focus on dramatic reconstruction and fact-based entertainment programmes that sought to make past wars feel immediate and accessible, but also aimed to tell an authoritative, documentary truth about the past.
Terence McSWEENEY (Southampton/Londres, Royaume-Uni)
Le film comme champ de bataille culturel : guerre, conflits et droits de l'Homme dans le cinéma contemporain


Dr. Terence McSweeney is a Senior Lecturer in Film and Television Studies at Solent University, Southampton and a Visiting Research Fellow at the London School of Economics and Political Science. He has held research posts at the University of Oxford, Queen Mary University of London and at the Institute of Advanced Studies (IAS) at UCL. He is the author of The 'War on Terror' and American Cinema: 9/11 Frames Per Second (2014), Avengers Assemble! Critical Perspectives on the Marvel Cinematic Universe (2018), the editor of American Cinema in the Shadow of 9/11 (2019) and the co-editor of Through the Black Mirror: Deconstructing the Side Effects of the Digital Age(2019). His film (co-directed by George Lee) Blowback: The 9/11 Wars in Global Film (2019) won Best Documentary Short at the Respect Human Rights Film Festival in Belfast. Terence is currently conducting research at LSE for a new documentary and monograph which interrogates the relationship between the 'Donald Trump era' and American cinema.